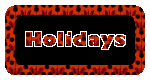 All the stationary in this area are free to the taking as long as you follow the requirements.
On these pages, you will find stationary for

Incredimail

and Outlook Express.
Please keep our stationary intact and don't snag images from them. If you'd like to make suggestions on a stationary, just email us with your suggestions.
The requirements are as follows:

1: You may not change the stats in any way.
2: All images are copyrighted to BeetleCraft unless otherwise indicated. You may not remove any part of a stat for your own use.
3: Enjoy them!!
Some of our stationary have matching signature tags that you can purchase. Tags offered and their prices are listed under each letter where there is a matching tag.
More pages of stationary as well as sets can be found within the links below.
Click on image to install to Incredimail. Click on Outlook Express link to download the zip for OE. Directions for use in OE are included in the zip.